This 2007 Tacoma went through a series of suspension upgrades ending with Camburg IFP coilovers and Fabtech uniball upper control arms. Camburg IFP coilover shocks were added making the ride and handling offroad and on our beat up Central Oregon roads much more tolerable.  The 2.5″ diameter of the Camburg shocks allows more refined valving to isolate the concussion of surface imperfections without transferring it through the chassis.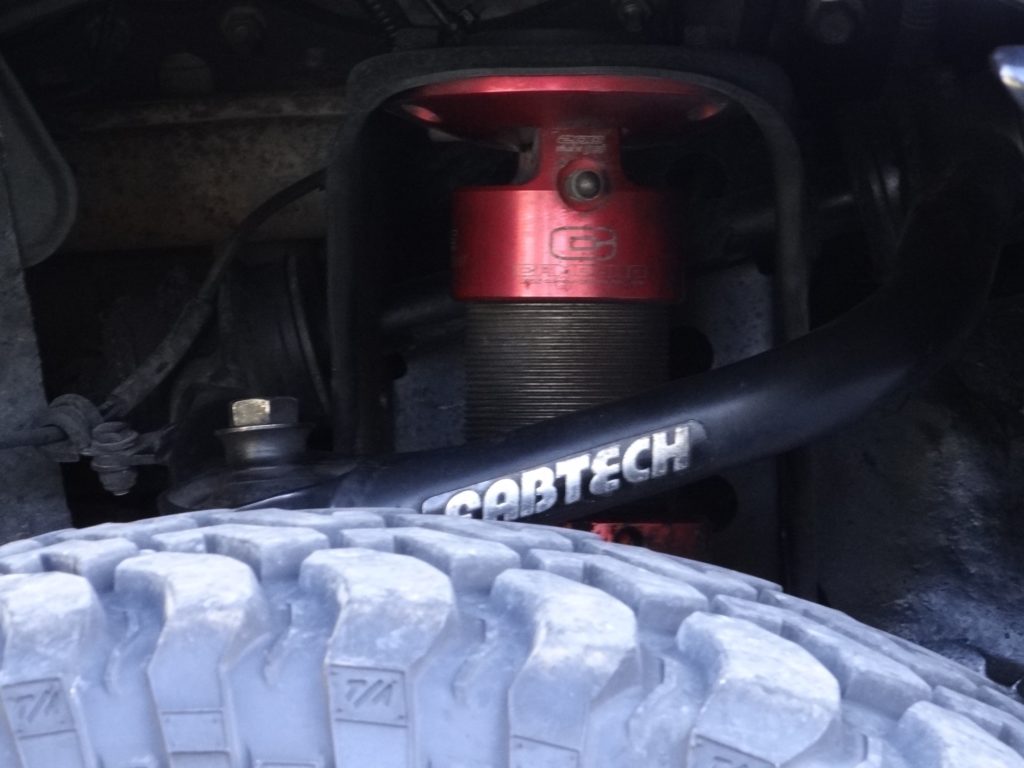 Uniball upper control arms were installed to add caster that was lost when ride height increased. Increased caster adds straight line stability, decreases wandering and darting. Plus uniballs allow for more wheel travel. Double bonus!
After these upgrades the truck drove amazing. The ARB bumper and complementary rear bumper made this truck a real head turner.